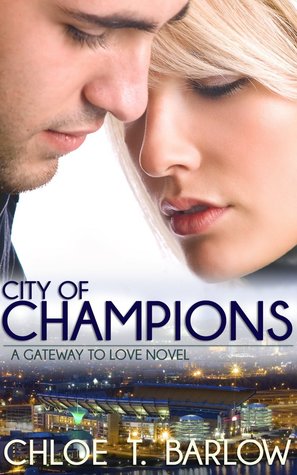 How do you find the will to try, when you've spent all your life playing on a field strewn with shattered lives and broken rules?

Tragedy and betrayal taught Jenna Sutherland early on that her safest bet was to fiercely avoid any risk, whether it is in work, life, or love. Now a respected orthopedic surgical resident on the cusp of finally breaking through in her career, she's more guarded than ever.

When injured NFL quarterback Wyatt McCoy bulldozes into her life there's no denying he's cocky, selfish, and downright dangerous — everything Jenna's sworn she doesn't want.

Suddenly the levelheaded doctor finds herself facing down her greatest fear, and she's tempted to gamble all she's fought so hard to build. The two embark on an intense holiday love affair that quickly teeters on obsession, and tempts them both to think they could go all-in on a real future together. Yet Wyatt's desperation to stay on the field — and out of the operating room — lures him to take dangerous risks with Jenna's trust.

Will they win at love or lose everything¬ — including their fragile chance at happiness?
My heart was sucked into this story right from the very start. I just knew that I was going to love it and I was not disappointed. Jenna is a Doctor who last time she gave her heart away got it trampled on so now she has decided to just focus on her career. Wyatt is a football player with a career that is slightly declining due to an injury and he needs to find a Doctor that he can manipulate into saying what he wants them too. He soon finds out that Jenna might not be that Doctor.
When the two of them meet, sparks fly instantly! They both feel it but neither one is willing to cave in to the other. Will Jenna let her guard down and be taken advantage of again? Will Wyatt be able to get what he wants without ruining the best thing that might be happening to him?
I love the characters in City Of Champions! I met most of them (but there are new ones) in Three Rivers (book one) and I instantly liked them. Chloe has a way of making you feel like her characters are your friends and you personally know each one of them. I love that because it gets you vest in their story and you want to see what will happen to each character. I love the girly friendship between Jenna and her girlfriends, I love that we get a glimpse at what is now going on with Althea and Griffen (they are from Three Rivers) and I loved Jenna and Wyatt's story. They are two very head strong people.Their banter back and forth is funny and their sexual chemistry is off the charts!
Author Chloe Barlow is great at creating strong female characters that aren't afraid to speak their mind and male characters that can be sweet and caring but still have that strong alpha male side to them which I for one loooove.
City of Champions was a great book filled with just the right amount of angst, drama, sex, friendship and love!
City of Champions is due out November 10, 2014